Lawn Maintenance and Restoration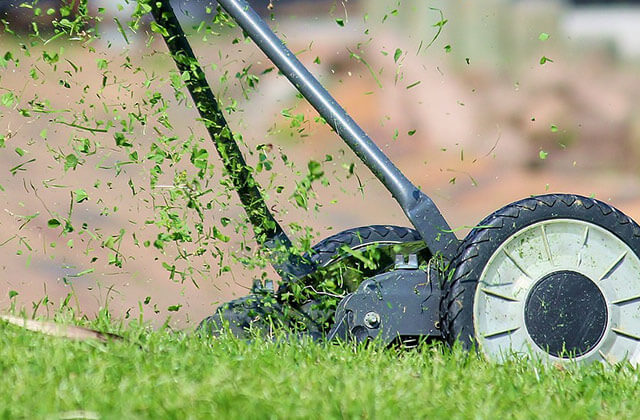 Lawn Maintenance and Restoration –
Does Your Thumb Look More Brown Than Green?
OUR LANDSCAPERS IN PORTLAND, MAINE HAVE YOU COVERED
Create a winding path of boxwood hedges that leads to a backyard hideaway. Draw attention to your property with colorful flowers. C.K.C. Landscaping will give the surroundings at your home a fresh, new look.
We opened in 1989 and have grown into a trusted resource for quality landscape installation services. Our residential landscaping professionals will combine extensive design experience with your ideas to create a plan you'll love.
Once your landscape is installed, we'll follow up over the next year to make sure your plants are thriving.
Start designing your residential landscape immediately – call (207) 839-2340 for availability.
IMAGINE ALL THE TIME YOU'LL SAVE NOT KEEPING UP YOUR LAWN
Spend time doing what you truly love instead of managing your residential landscape.C.K.C. Landscaping will make sure your lawn looks great year after year with our maintenance services.
Finally, Why is the Grass Greener with C.K.C. Landscaping?
First of all it's because; when you join our growing list of lawn care, and landscape, customers, you will be treated to expert service and a level of professionalism that can't be beat. Here's what you can expect when you choose C.K.C. Landscaping:
PASSION:
We love lawns! It's why we do what we do, and why we want to earn your business with continuous TLC for every aspect of your property.
PROBLEM SOLVING:
Have an drainage issue that needs to be resolved quickly? Our team responds promptly and solves problems quickly and completely.
DEPENDABILITY:
Family owned and operated for three generations, so you will know and trust the same team members who care for your lawn week after week, year after year
TRANSPARENT PRICING:
No hidden fees, no extra charges! Our pricing is upfront and honest for every service we provide.
EXPERTISE:
Our expert team provides smart services that account for variables including weather, pests, and your particular grade and shade property characteristics.
5-STAR SERVICE:
We've been rated one of the top lawn care and landscape company in the Portland Maine are since 1989!
CONTACT US
Call For Availability
Or Email us at: ckclandscaping21 at yahoo dot com
OTHER SERVICES
Find out more about our offer